When potential customers, clients, or new business partners arrive at your business, giving a first impression is crucial. There is no way to rewind that moment when you first meet, making it so you only get one shot to make a good first impression. However, while you may be worried about a customer's interactions with the staff when they enter you business or how firm your handshake is, in truth the first impression they get starts before they even see someone that works there. Your building is the face of your business, and if your building is dirty, it can give anyone that comes in a subconsciously bad impression that your business is not perfect. Commercial pressure washing can fix this!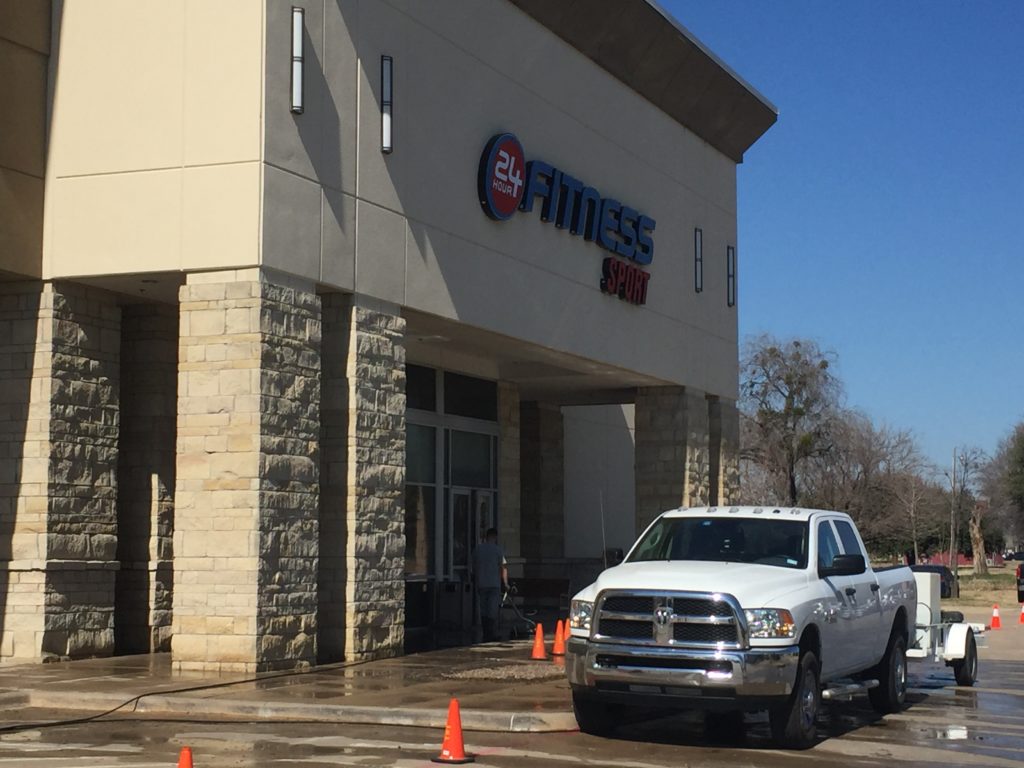 Buildings are prone to damage by the elements over time. Every time it rains or even if the wind blows, dirt and moisture will gather on the exterior of your business. This can lead to mold growth that causes spots of discoloration as well. This is why it is crucial to get your commercial building pressure washed, if not annually, at least every few years. Not every business considers the care and cleanliness of their exterior, but when you do, and your commercial building ends up the cleanest looking building on the block, it sends a powerful message. Often a clean building leaves a subconscious good impression on anyone that sees it, giving you and edge over your competitors.
If you own a business in Dallas and it is looking a little less spectacular covered in all that Texas dust, contact us today. We at Dallas Pressure Washing can give your building, no matter how big or how small, a makeover that will make it look like a whole new building to your customers. From cleaning the exterior to washing away dust on the windows, let us make your business shine.